Weight Loss
Have you tried every diet plan, every magic pill, every new exercise programme but not achieved the goal weight or shape you want. Given up without success, like something is stopping you? This is due to your subconscious thought process when it comes to food, eating, drinking and exercise. You may eat for comfort, to celebrate or to replace love and not realise that you do it. Hypnotherapy can reset your subconscious thoughts when it comes to food, meaning you will achieve your goals and be the you that you want to be. 
Typically, an 8-week programme resetting your thought process for healthier choices, all sessions will be supported with a recording for you to listen to in between sessions.
Why consider this approach?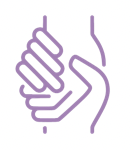 You want to be the master of your feelings 
Your weight has been controlling your life for so long, stopping you from doing things you want to do and costing you lots of money. Hypnotherapy will help you take back your life.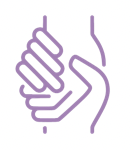 If traditional ways haven't worked
Other weight loss programmes restrict your food intake and increase your exercise. Hypnotherapy deals with the subconscious reason that you overeat or drink, resetting your unconscious thoughts that food is fuel not comfort, love etc.
Next steps
Check out our
FAQ
page
Contact me with any questions
Book an initial consultation