Hypnotic Gastric Band therapy
Using the latest techniques, I create a state of mind where you will believe you have a gastric band fitted. You will eat smaller portions and feel full. Over 4 sessions I will take you through the total process of having a gastric band fitted.
By using hypnosis suggestion therapy your mind is convinced that you have a gastric band; your stomach has become smaller; that you need less food, and you feel full. By eating fewer portions less often you will achieve significant weight loss. This successful therapy enables you to achieve your ideal weight and stay there!
Typically this is a 7-week programme over 4 sessions:
Session 1
Consultation, understanding you're eating habits, explaining the process and Hypnotherapy to reset your bad habits and create new alternative choices. You will take a way a weight loss recording to listen to and reinforce the therapy.
Session 2
The hypnosis prepares your mind for the having the band operation, you will imagine meeting the surgeon and understand the gastric band procedure.
Session 3
During hypnosis you will experience the gastric band procedure. You will leave the session and will feel full quicker reducing your food intake. You will take with you a recording to listen to that reinforces the therapy.
Session 4
During hypnosis you will have your band tighten or loosen. We will talk through any difficulties you may be having and how I can support you.
Why consider this approach?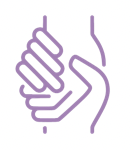 If money or time is a consideration
If you haven't got the money, or you aren't able to take time out for surgery and recuperation, a hypnotic Gastric Band could be for you.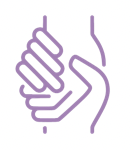 If surgery seems drastic or risky
Hypnotherapy is the ideal solution without any adverse side effects, No fears, no complications and no discomfort.
Next steps
Check out our
FAQ
page
Contact me with any questions
Book an initial consultation