Passing your Driving Test
Can you drive when you are with your instructor but as soon as you are in the test situation, your body and mind go to pieces? Your legs may even start to shake, and you can't remember how to change the gears let alone a 3-point turn. That was me, I know what it feels like when the nerves get some bad your body is not behaviour like your own. Hypnotherapy helped me pass many years ago now. I recommend 6-8 sessions including the morning of your test. 
Why consider this approach?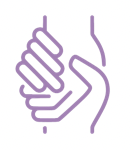 You want to be the master of your feelings
Your fear and nerves have been controlling your life for so long, stopping you from doing things you want to do and costing you lots of money. Hypnotherapy will help you take back your life and achieve the goals you desire.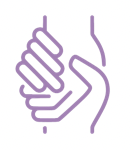 If traditional ways haven't worked
You have tried many other ways to reduce your nerves and anxiety on the day of and during your driving test. Nothing has worked and you have been unable to get over this hurdle. Hypnotherapy will assist to take control of those unconscious feelings so able to take your test with confidence
Next steps
Check out our
FAQ
page
Contact me with any questions
Book an initial consultation