Grief
Grief is a horrible process to go through but something we are all guaranteed to experience in life. Sometimes it can be so overwhelming that it affects your sleep, your motivation, your appetite and so much more. If this is you, Hypnotherapy for grief can help you get to the other side. 
Typically, an 8-week Hynotherapy for grief programme support you to deal with the process, improves your sleep, and aids you in relaxing and start to feel like you again. All sessions will be supported with a recording for you to listen to in between sessions.
Why consider Hypnotherapy?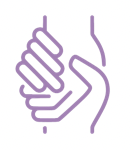 If medication isn't an option
If you don't want to take medication, can't take medication or it hasn't helped previously. Hypnotherapy is the ideal solution without the adverse side effects, treating the cause not just the symptoms.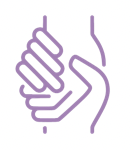 You want to be the master of your feelings
Your grief has taken over your life, stopping you from doing things you want to do and sometimes not being able to face the day ahead. Hypnotherapy will help you take back your life, face your subconscious thoughts, deal with them and life will return to a new sort of normal.
Could Counselling be the answer?
Counselling programmes are both short-term and long-term depending on the presenting issues. I use the contemporary Pluralistic therapy model. This Pluralistic framework uses the psychodynamic, person-centred, and cognitive behavioural approaches to therapy. Fitting the therapy to the client rather than the client to therapy. Talking therapy sessions support you to develop coping mechanisms, reduce negative thinking, change your mindset for the long term and improve your mood.

All my Counselling programmes are supported by tools for your continual improvement between sessions.
Next steps 
Read our
blog
on grief 
Check out our
FAQ
page
Contact me with any questions
Book an initial consultation