Quitting Smoking
Have you tried to quit many times, many different methods, from cold turkey to patches, with no success?
If this is you why not try this eleven-step process over two sessions? We will complete a full consultation to understand your reasons for smoking, your smoking history, and your motivation to quit. With this critical information, I will create a personal script for you. We will decide on a quit smoking day; with the support of WILL POWER, you will leave the session a non-smoker. 
Note – if you don't want to quit or you are doing this for someone else, it may not work. 
For many years I was a secret smoker, hidden from friends, family and most importantly my children. I was smoking about 10 cigarettes a day so it had become a stressful challenge to keep hidden. 

Eventually it became more stressful to smoke than not too so I had to stop. I had tried to stop numerous times before but Lucy's confident approach that 'I could do this' gave me confidence as did the time she took to understand my personal situation rather than just lump me into the same bracket as every other smoker. I had a detailed consultation and then as session of hypnosis and I haven't smoked since. Each week is a milestone but not a challenge and I am confident that I have now stopped smoking for good.  

Secret smoker
Why consider this approach?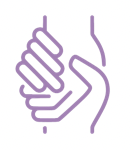 You want to be the master of your feelings 
Smoking has been controlling your life for so long, stopping you from doing things you want to do and costing you lots of money. Hypnotherapy will help you take back your life.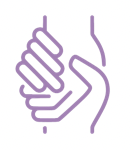 If traditional ways haven't worked
Other quit smoking aids replace the habit and addiction with something else, for instance nicotine replacement. Hypnotherapy deals with the subconscious reason that you smoke, resetting your unconscious thoughts to a non-smoker. 
Next steps
Check out our
FAQ
page
Contact me with any questions
Book an initial consultation