Anxiety and Stress
Are you feeling overwhelmed? Do you feel anxiety taking over and stopping you from doing the things that you would like to do? Do you feel stressed most of the time and your stress levels escalate quickly with out any clear reason? Do you want sone help to feel like you again and be able to take control and handle the challenges life throws at you? Hypnotherapy for anxiety and stress can help – what have you got to lose?
Typically, an 8-week Hypnotherapy for anxiety and stress programme breaks down the barriers holding you back, improves your sleep, and aids you in relaxing and finding your inner strength. All sessions will be supported with a recording for you to listen to in between sessions.
Why consider Hypnotherapy?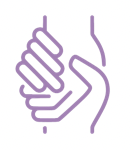 If medication isn't an option
If you don't want to take medication, can't take medication or it hasn't helped previously. Hypnotherapy is the ideal solution without the adverse side effects, treating the cause not just the symptoms.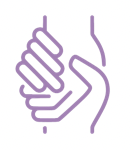 If traditional therapies haven't worked
Traditional therapies are aimed at the conscious mind, many people are not aware of what is causing their anxiety or stress. Hypnotherapy will get to the root cause and reset your subconscious thoughts that are driving your feelings enabling you to face challenges that life throws your way in the future.
Could Counselling be the answer?
Counselling programmes are both short-term and long-term depending on the presenting issues.
I use the contemporary Pluralistic therapy model.
This P
luralistic framework uses the psychodynamic, person-centred, and cognitive
behavioural approaches to therapy. 
Fitting the therapy to the client rather than
the client to therapy. 
Talking therapy sessions support you to develop coping
mechanisms, reduce negative thinking, change your mindset for the long term
and improve your mood.
My Counselling programmes are supported by tools for your continual improvement between sessions.