Sexual Dysfunction
Love may make the world go round, but sexual problems can really sour the fun you expect to have. You want it to be enjoyable for both of you and it's grim when it doesn't work. Sex is about more than hormones. Our subconscious can put barriers in the way and prevent things from working as they should. 
Typically an 8-week programme we will focus on what has caused the barrier to develop and overcome it.
Why consider Hypnotherapy?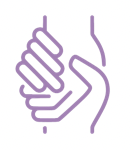 Traditional ways haven't worked.
You have tried many other ways to get things working again but nothing has solved the problem. You have been unable to get over this hurdle, and are now avoiding intimate situations. Which is affecting your relationship or preventing you from starting one.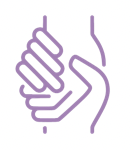 You want to be the master of your feelings.
Hypnotherapy will assist to take control of those unconscious feelings, obliterate any negative feelings, giving you your mojo back, a spring in your step and things start to function again.
Could Counselling be the answer?
Counselling programmes are both short-term and long-term depending on the presenting issues. 
I use the contemporary Pluralistic therapy model.
This P
luralistic framework uses the psychodynamic, person-centred, and cognitive
behavioural approaches to therapy. 
Fitting the therapy to the client rather than
the client to therapy. 
Talking therapy sessions support you to develop coping
mechanisms, reduce negative thinking, change your mindset for the long term
and improve your mood.
My Counselling programmes are supported by tools for your continual improvement between sessions.